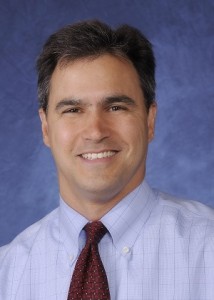 Richard H. Beigi, MD
Member, The American College of Obstetricians and Gynecologists'  (ACOG) Immunization Expert Work Group
Associate Professor of Reproductive Sciences, Department of OB/GYN/RS, Magee-Women's Hospital, University of Pittsburgh Medical Center
Fall is just around the corner, and with it comes a reminder that flu season is quickly approaching. Did you know that the flu can affect pregnant women differently than non-pregnant women? Pregnant women are at greater risk of severe illness and complications from the flu.
Preventing flu is an essential element of preconception, prenatal, and postpartum care, and the best way to do that is to get your annual flu shot. Seasonal influenza is a virus that spreads easily and is most common in the US between October and May, often peaking in February. It is especially important for pregnant women because they can become sick enough from the flu that it leads to hospitalization, especially during the third trimester.
The American College of Obstetricians and Gynecologists (ACOG) recently published an updated version of its Committee Opinion: Influenza Vaccination During Pregnancy. The updated guidelines reinforce the safety of influenza immunization during pregnancy, the effectiveness for both mom and baby, and the importance of an OB provider recommendation. I strongly recommend and offer flu shots to all of my pregnant patients and those who are considering becoming pregnant during the flu season. In fact, ACOG and the Centers for Disease Control and Prevention (CDC) recommend that everyone older than six months of age receive the flu shot.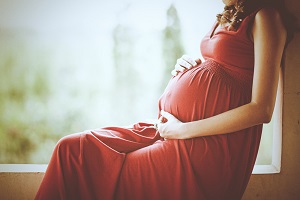 During pregnancy, the flu shot is the best protection there is against serious illness from influenza. It's particularly important that pregnant women get the flu shot, not the nose spray version of the vaccine, which contains a live virus. The flu shot is safe for pregnant women and their unborn child during any trimester; it is also safe after delivery and for breastfeeding women.
Flu vaccination will not only protect new mothers but can pass along some protection to their newborn babies. This happens because the antibody made by mom after the shot passes through the placenta, into the baby, and protects the baby when born. This is important because newborn babies are at a higher risk of severe illness from flu but can't get a flu shot until they are six months old, so immunizing mom during pregnancy protects not only her but also the baby for 6 months. Family members, caregivers, and others who will be around the baby should also be vaccinated.
If you are pregnant or planning to become pregnant, talk to your doctor about the flu shot. The flu shot is now widely available at doctors' offices, clinics, pharmacies, and health departments. To find a vaccination location near you, see this HealthMap Vaccine Finder. Be sure to take a record of your flu shot to your ob provider after you get vaccinated.
For more information about the flu shot, other vaccine-preventable diseases, and the immunization needs of special populations, visit ACOG's Immunization for Women website.