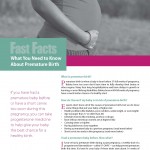 Fast Facts: What You Should Know About Premature Birth
Click here to download PDF in English
Click here to download PDF in Spanish
Provides an overview of premature birth and its risk factors, explains two common risks of preterm labor (short cervix and prior preterm birth), and provides information on screening and treatment options. Available in English and Spanish.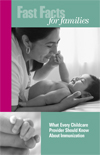 Fast Facts for Families: What Every Childcare Provider Should Know About Immunization
Illustrates that, in order for young children to be safe from vaccine-preventable diseases, children and everyone caring for them must be up-to-date on their immunizations.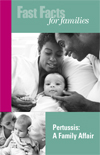 Fast Facts for Families: Pertussis, A Family Affair
Explains how immunity against pertussis (whooping cough) is only obtained after a child has received all of the required doses. Illustrates the importance of immunization for everyone in contact with infants and small children.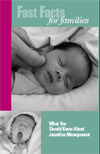 Fast Facts for Families: What You Should Know About Jaundice Management
Explains detection and treatment of jaundice in newborns. Relays the importance of a bilirubin test for babies before leaving the hospital and again within 48 hours after discharge.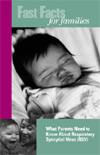 Fast Facts for Families: What You Need to Know About Respiratory Syncytial Virus (RSV)
Educates about RSV, a major cause of respiratory illness in infants and young children.
Follow our latest articles on HMHB.org, join us on the parenting journey, one of life's greatest and most rewarding challenges.